Exercise Science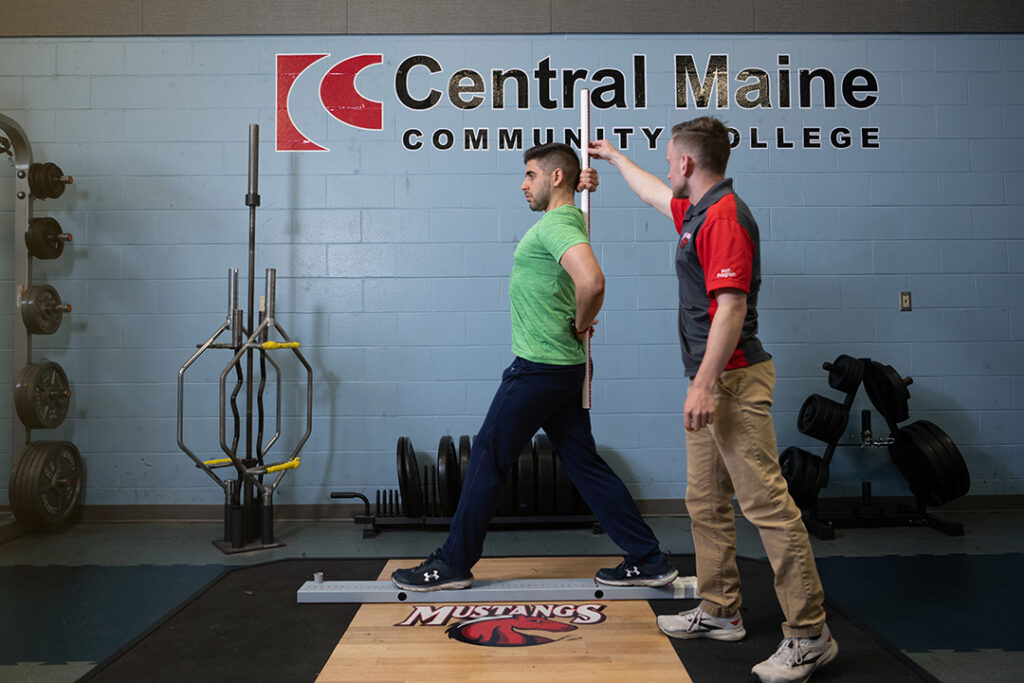 PROGRAM DESCRIPTION AND DEGREE REQUIREMENTS (PDF)
The A.S. in Exercise Science provides the first two years of a four-year curriculum for students who wish to specialize in exercise science, kinesiology, athletic training, fitness and wellness.
Upon graduation, students will be able to:
Discuss the physiology and mechanics of human movement related to the major components of physical fitness, health, and sports.
Demonstrate a strong foundational knowledge of the human body systems and the acute and chronic adaptations on the body through modalities, exercise, and lifestyle changes.
Assess dietary habits and recommend developmental and maintenance interventions.
Recognize, manage, and provide preventive practices for basic musculoskeletal injuries through proper understanding of evaluation of movement, range of motion, and muscle imbalances of the human body.
Discuss and present evidence-based information regarding current exercise physiology principles as it relates to athletes and the general population.
WITH A BACHELOR'S DEGREE, STUDENTS MAY PURSUE CAREERS IN:
Allied health;
Wellness programs;
Health management;
Exercise physiology;
Exercise science;
Teaching and research;
Medical exercise;
Rehabilitation programs.
---
Transfer Agreements for Exercise Science
Read More