Accounting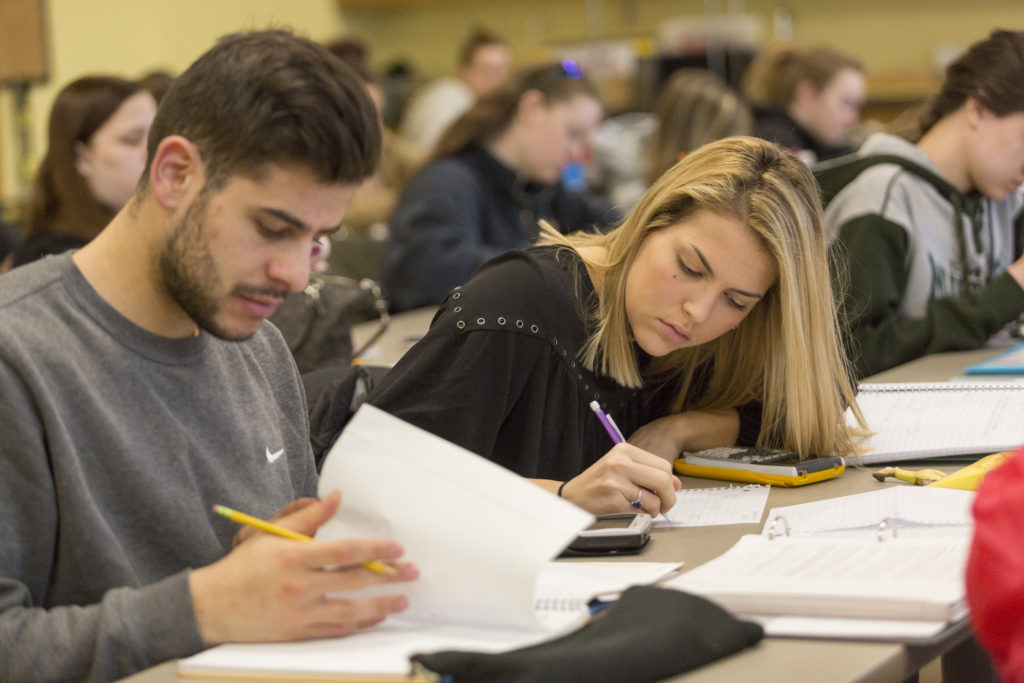 Program Description and Degree Requirements (PDF)
Gain an in-depth understanding of fundamental accounting procedures and supporting computerized applications, and broad exposure to general business activities and practices. Complete your associate in applied science degree on campus, or choose a 100 percent online option.
Students who complete the Accounting program will be prepared for entry-level accounting positions or transfer to a four-year college or university.
GRADUATES MAY PURSUE CAREERS AS:

Bookkeepers
Accountants
Auditing Clerks
Auditors
Adjustment Clerks
Tax Preparers
With the 100 percent online Accounting program, earn a high-quality associate in applied science degree while balancing your professional and personal life. Through eight-week sessions, earn your degree in just two years. Online students enjoy our full support, with access to online tutoring, research help, advising, and financial aid.
---
Alignment of program learning outcomes to courses in the program.
---
Transfer Agreements for Accounting
Bachelor of Science in Accounting
Husson University
CMCC Degree Program: Accounting
View this Agreement »
Bachelor of Science in Business Administration in Accounting
University of Maine
CMCC Degree Program: Accounting
View this Agreement »
Read More