Once You're Accepted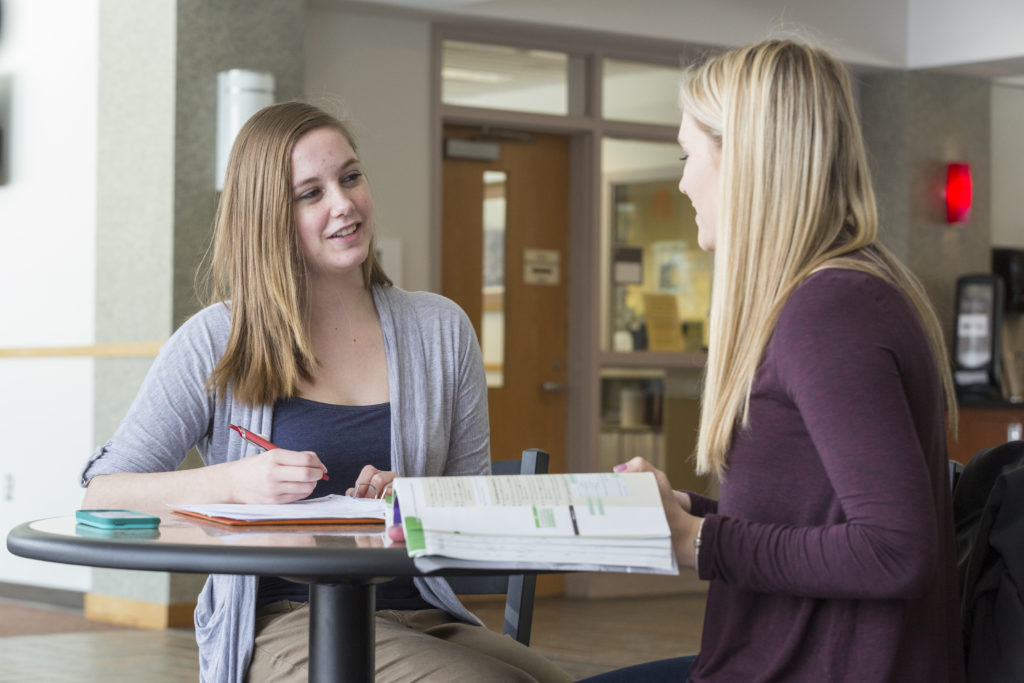 Admissions Next Steps Guide
Congratulations on being accepted to CMCC! We're thrilled to have you join the Mustang family. Below, you'll find everything you need to complete your admissions requirements. If you need help with any step in the process, our admissions team is here to help! Send us an email at enroll@cmcc.edu or use the contact form on the right to get in touch.
Log in to CMConnect
CMCONNECT
Your username is your Student ID Number (given in your missing requirement email, and in your acceptance letter).
If you have not already activated your CMConnect account, you can do so by visiting, https://cmconnect.cmcc.edu/ICS/Candidate_Login_Help.jnz (the CMConnect –> Home tab, Candidate Login Help). Click the "Activate My New Account" link.
High School Transcripts
Contact your school's guidance office to request an official transcript and have it emailed to enroll@cmcc.edu.
College Transcripts
Many college transcripts can be requested from the National Student Clearinghouse or Parchment. If your college or university does not participate in National Student Clearinghouse or Parchment transcript services, please visit your school's website for their transcript request instructions.
AP Scores
You can have your AP test scores sent to CMCC by visiting the College Board website. You can send your scores at no cost if the request is submitted before Monday, June 20!
Health and Emergency Contact Form
Log in to CMConnect
Click on the "Admissions" tab
Click "Health and Emergency Contact Form" and fill out all of the form fields
Immunizations
Have your medical provider complete the Immunization Record Form or provide copies of your immunization records. This form is required by Maine State law. You will not be able to register for on-campus classes until it is submitted. Records may be emailed to enroll@cmcc.edu.
Confirm Your Spot
Accepted students need to let us know they're coming! Fill out an easy online form at, CMCC.edu/Mustang to confirm your spot. There is no tuition deposit.
Housing Application & Deposit
If you plan to live in on-campus housing, please complete the housing application and submit the required $100 housing deposit. The housing application will open in October, and due to limited space it is recommended that you complete the form ASAP.
Log in to CMConnect
Click "Admissions" tab
Click "Resident Hall Application"
Fill out the application
Once your application is submitted, you will be taken to a payment screen to submit your $100 housing deposit
International Budget & Declaration of Finances
If you are an international student, please complete the International Annual Budget & Declaration of Finances form [PDF]. The completed form can be emailed to enroll@cmcc.edu.
Accessibility Services
If you have a documented disability for which you may need accommodations, please contact our Accessibility Coordinator at (207) 755-5277 or accessibility@cmcc.edu as soon as possible.
Learn more about Accessibility Services at CMCC.
Frequently Asked Questions
Below are answers to additional questions people often ask, not answered in the admissions requirements listed above.

Transcripts and Credits
Will my college credit transfer and how do I find out if my credit did transfer?
CMCC requests that students submit all prior college transcripts to enroll regardless of age, credit earned, or grades earned. Typically, credit earned with a C or better within the last ten years has a good chance of transferring in. The Office of the Registrar begins the credit review after a student completes all admission-related requirements.
Near the end of the enrollment process, your transfer credit information will be available to you on your CMConnect Student Portal under the Students tab.
I earned college credit in high school. Do I need to send my college transcript?
Yes, an official transcript from the awarding college/university is required. CMCC accepts and prefers electronic transcripts, which the respective school must send to enroll@cmcc.edu or mail physical copies to:
Central Maine Community College
C/O Office of Admissions
1250 Turner Street
Auburn, ME 04210
Test Scores
How do I send my SAT/ACT scores to CMCC?
A simple screenshot will do the trick. Please make sure the screenshot includes your name, section scores, and date taken. Email this screenshot to enroll@cmcc.edu.
I did not take the SAT/ACT. Does CMCC require test scores?
CMCC is test-optional and accepts exam scores if you have them. If you do not, CMCC will use multiple measures to assess your English and Math placement using your transcripts and other methods.
Nursing Program
How do I get into the Nursing program at CMCC?
Special Nursing program application-admissions requirements may be found on the 'Info on Applying' page.
How do I submit my TEAS scores?
You may submit a digital image of your TEAS results to enroll@cmcc.edu. The image should contain your name, date of the exam, and the section/overall scores of the exam.
CMCC ID Card and Public Transportation

How do I get my CMCC ID card?
After you have registered for classes, visit Central Services, located on the first floor of Jalbert Hall. You must bring a copy of your CMCC class schedule to obtain your ID card.
If you need a student ID card but cannot make it to campus, you can:
Send an email to Central Services at centralservices@cmcc.edu requesting a student ID card.
Include your student ID number, full name and mailing address.
Attach a photo of yourself for the card (should look like example below).

We'll print your card and mail it to you!
Does public transportation go to CMCC?
Yes. CMCC is serviced by CityLink. CMCC students may ride CityLink buses for free by showing their current CMCC student ID card. For more information about CityLink services, including maps and schedules, visit the CityLink website.
Read More