Business Transfer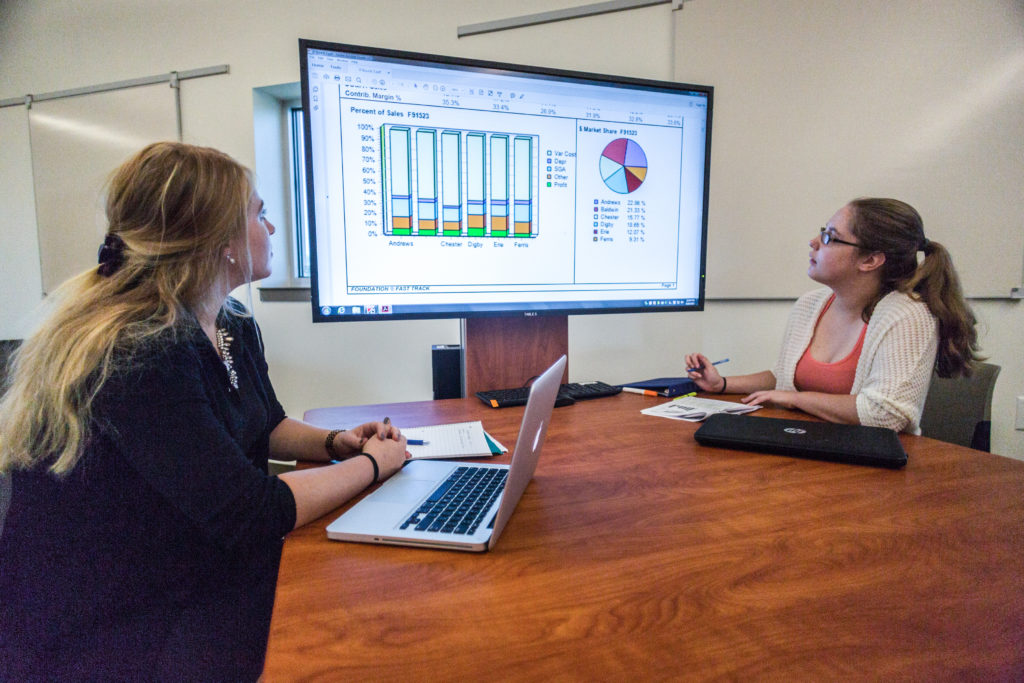 Program Description and Degree Requirements (PDF)
The Business Transfer associate in science degree at Central Maine Community College is intended for students who anticipate transferring to a four-year institution to continue their studies.
Depending on the student's choice of electives, the A.S. degree provides sufficient options for admission into a bachelor's degree program in business-related areas such as accounting, business administration, finance, human resources, marketing, public administration, international business and management.
The program of study includes course work to help graduates succeed in baccalaureate programs.
GRADUATES MAY TRANSFER TO A BACCALAUREATE PROGRAM IN:

Business Administration
Finance
Human Resources
Marketing
Public Administration
International Business and Management
Entrepreneurship
---
Alignment of program learning outcomes to courses in the program.
---
Transfer Agreements for Business Transfer
Bachelor of Science in Business Administration
St. Joseph's College
CMCC Degree Program: Business Transfer
View this Agreement »
Bachelor of Science in Business Administration
Southern New Hampshire University
CMCC Degree Program: Business Transfer
View this Agreement »
Bachelor of Science in Business Administration, Finance Concentration
Southern New Hampshire University
CMCC Degree Program: Business Transfer
View this Agreement »
Bachelor of Science in Business Administration in Accounting
University of Maine
CMCC Degree Program: Business Transfer
View this Agreement »
Bachelor of Science in Business Administration in Finance
University of Maine
CMCC Degree Program: Business Transfer
View this Agreement »
Bachelor of Science in Business Administration in Management
University of Maine
CMCC Degree Program: Business Transfer
View this Agreement »
Bachelor of Science in Business Administration in Marketing
University of Maine
CMCC Degree Program: Business Transfer
View this Agreement »
Read More