Computer Technology Courses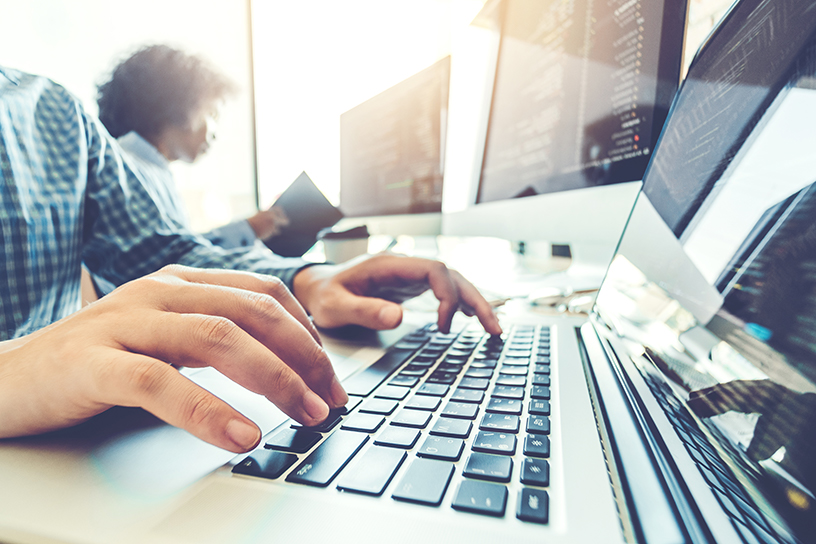 Computer Support Specialist
Enroll Anytime
Classes are held on Mondays and Wednesdays from 8:30 AM – 12:30 PM or Thursdays from 5:00 PM to 9:00 PM
Students will learn theory and practical computer support skills through CompTIA Fundamentals+ and CompTIA A+. The course covers IT concepts and terminology, Windows infrastructure, software troubleshooting, applications, networking, software development, hardware, network troubleshooting, database fundamentals, and security. This is a 13-week course and includes the cost of the certification exam.
CompTIA Security+
"Bootcamp" Security+ December 18 – December 22 and December 27th from 8:00 – 5:00 PM- taught by former IT Dean at CMCC, Bob Boucher
Or Enroll Anytime
Classes are held on Mondays and Wednesdays from 8:30 AM – 12:30 PM or Thursdays from 5:00 PM to 9:00 PM
CompTIA Security+ is the first security certification a candidate should earn. It establishes the core knowledge required of any cybersecurity role and provides a springboard to intermediate-level cybersecurity jobs. Security+ incorporates best practices in hands-on troubleshooting, ensuring candidates have practical security problem-solving skills which are required to: Assess the security posture of an enterprise environment and recommend/ implement the appropriate security solutions. Monitor and secure hybrid environments, including cloud and mobile: Operate with an awareness of applicable laws and policies, including principles of governance, risk, and compliance; Identity, analyze, and respond to security events and incidents.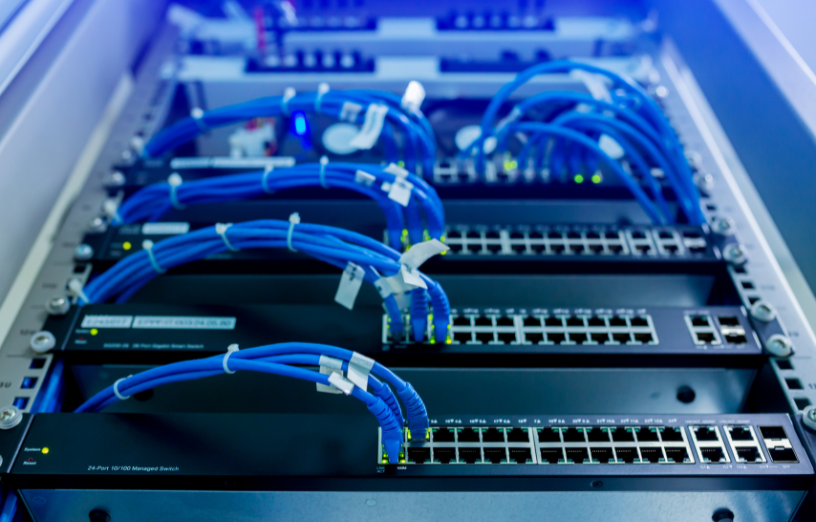 CompTIA Network+
Enrollment has ended
Classes are held on Mondays and Wednesdays from 8:30 AM – 12:30 PM or Thursdays from 5:00 PM to 9:00 PM
Students will be trained for the corresponding CompTIA certification. The course material covers various topics, including network fundamentals, network implementations, network operations, network security, and network troubleshooting. A CompTIA Network+ certification prepares students for a lucrative career working with IT infrastructure by covering troubleshooting, configuring, and managing networks. There is tremendous upward mobility in this field.
Computer Information Specialist
Enrollment has ended.
Class is approximately 30 weeks and covers CompTIA A+, CompTIA Fundamentals+, CompTIA Network+ and CompTIA Security+
The A+ portion builds on the concepts learned in the IT Fundamentals+ course, using this knowledge and more to demonstrate baseline security skills for IT support professionals, configure device operating systems including Windows, Mac, Linux, Chrome OS, Android, and iOS, administer client-based as well as cloud-based (SaaS) software, troubleshoot and problem solve core service and support challenges while applying best practices for documentation, change management and scripting. Students also learn how to support basic IT infrastructure and networking, configure and support PC, mobile and IoT device hardware, implement basic data backup and recovery methods and apply best practices for data storage and management.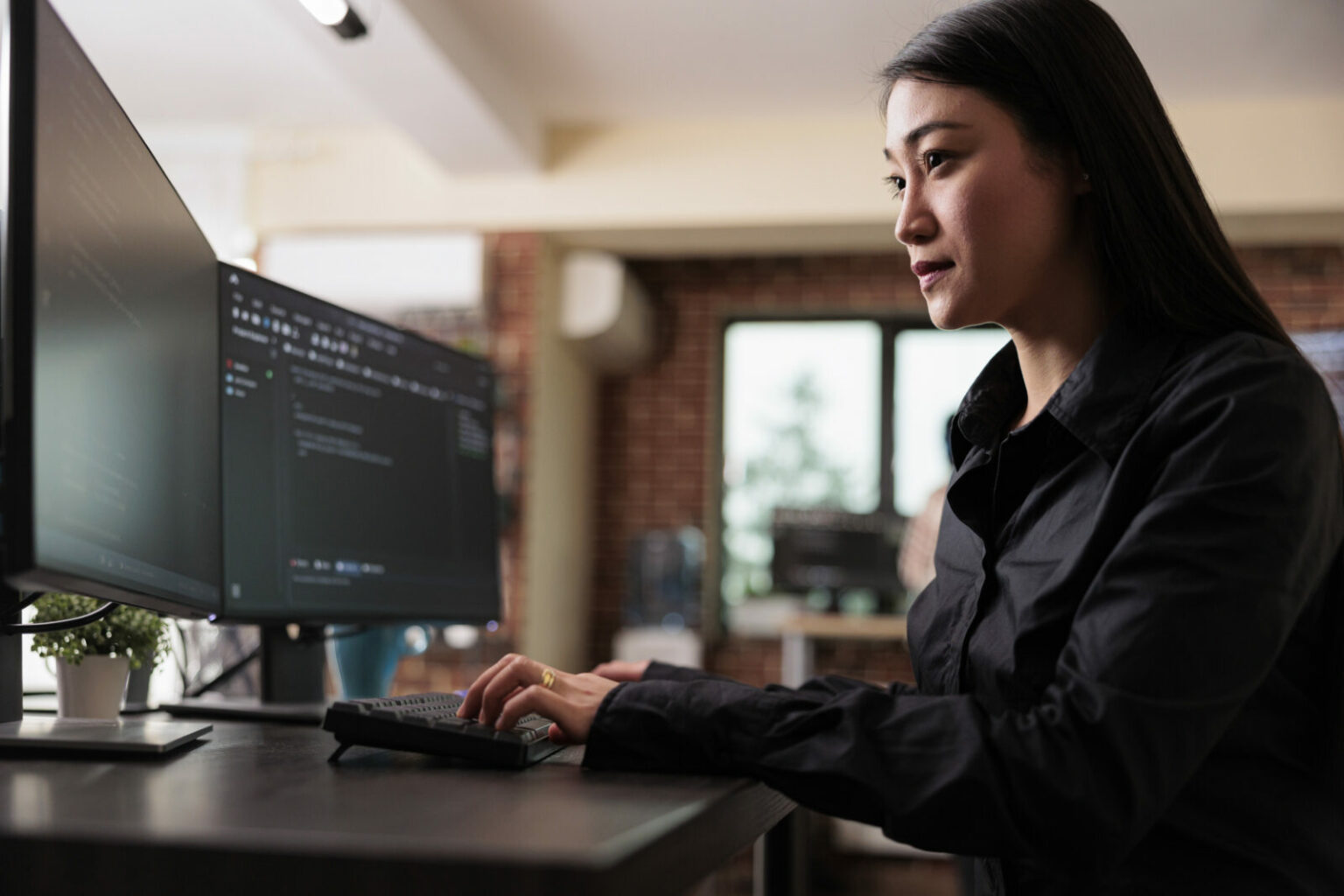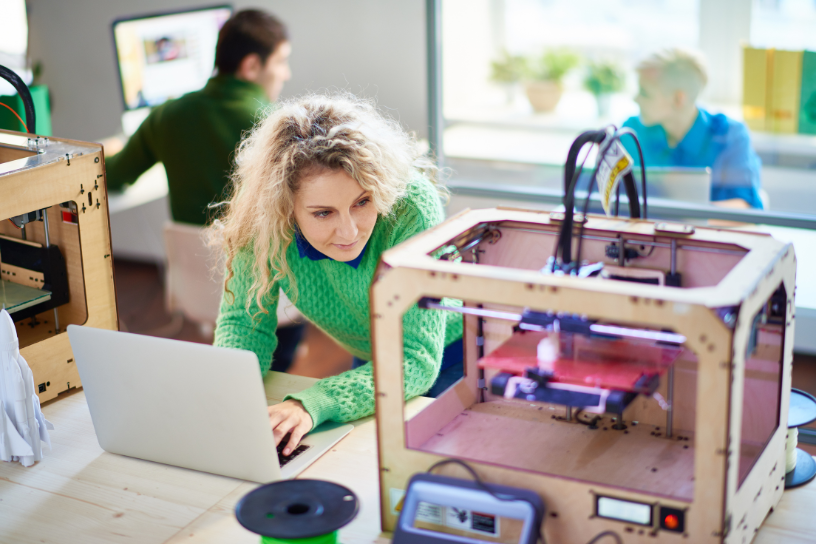 3D Printing
Tentative Start Date: Winter 2023
Cost: $1,200, or grant funding is available through Maine Workforce Development Compact
This 3-week course is delivered online and there are no specifically scheduled meetings, but the instructor is available for individualized support. Included in the course fee is a 3D Printer, Roll of Filament, and a 3D Printing Tool Kit. During Week 1 -3D Printing Hardware, you will learn how to set up, operate and troubleshoot your 3D printer. Within 30 minutes of opening the box, you will be able begin printing your first model. Week 2-Printing Software, focuses on downloading 3D printable models from websites, beginning to create your own 3D printable designs, and an introduction to computer-aided design software. Week 3 covers Advanced 3D Printing including converting file formats, creating a 3D topo map, embedding a 3D model on a website, and more.
---
Education & Public Service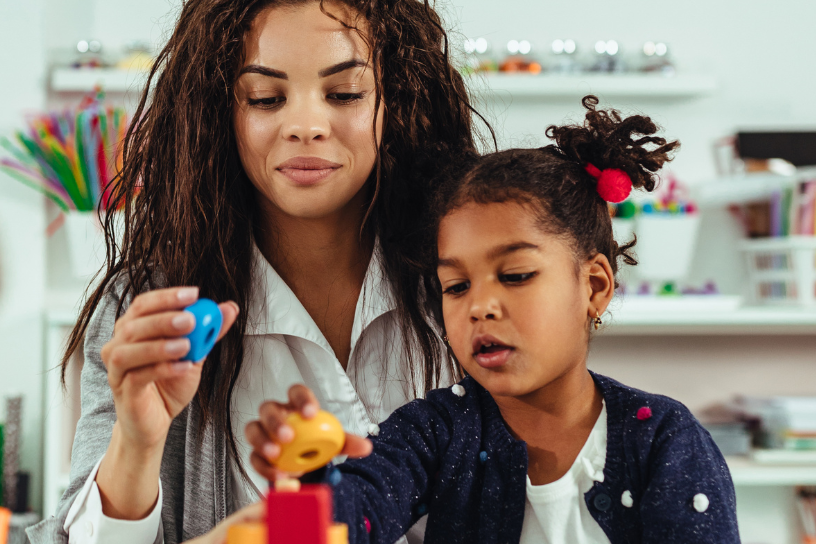 Child Development Associate
New course dates coming Winter 2024
This online course in childcare and education will allow you to earn your national Child Development Associate (CDA) certification and achieve your career goals as a teacher or childcare professional. This convenient, affordable CDA class allows you to work at your own pace in a flexible, self-directed online learning environment—and go on to a fulfilling career shaping the minds of the future. The Child Development Associate Training course was designed especially for working adults. Upon completion of the course, you will have earned the 120 hours of professional development required by the Council of Professional Recognition for CDA certification. Information on obtaining the CDA credential can be found here: https://www.cdacouncil.org/credentials/apply-for-cda
Educator Classes
First Class October 23 – February 4, 2024
These credit classes are designed to help employees working in school districts become a Certified Education Technician Level 1, 2, or 3 or Certified Professional Educator. EDU 222 Social Justice & Diversity in the Classroom, PSY 111 Developmental Psychology are the first two credit courses offered. Call us for registration details.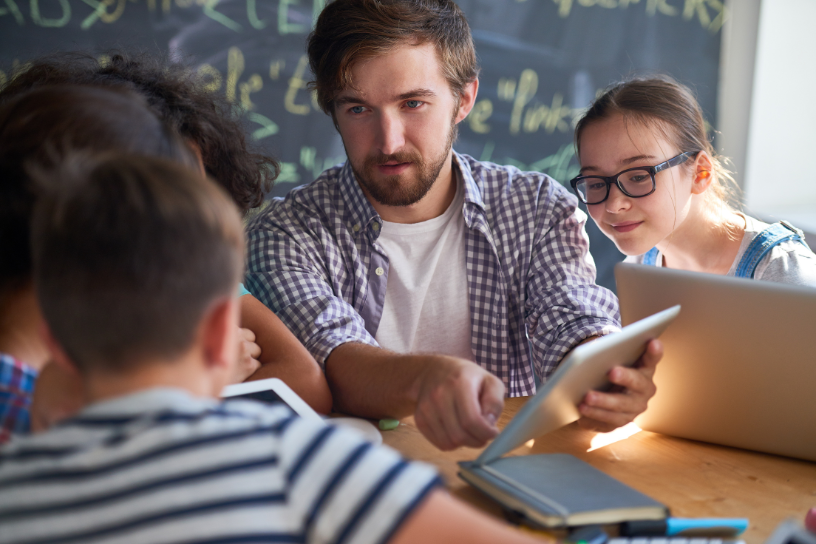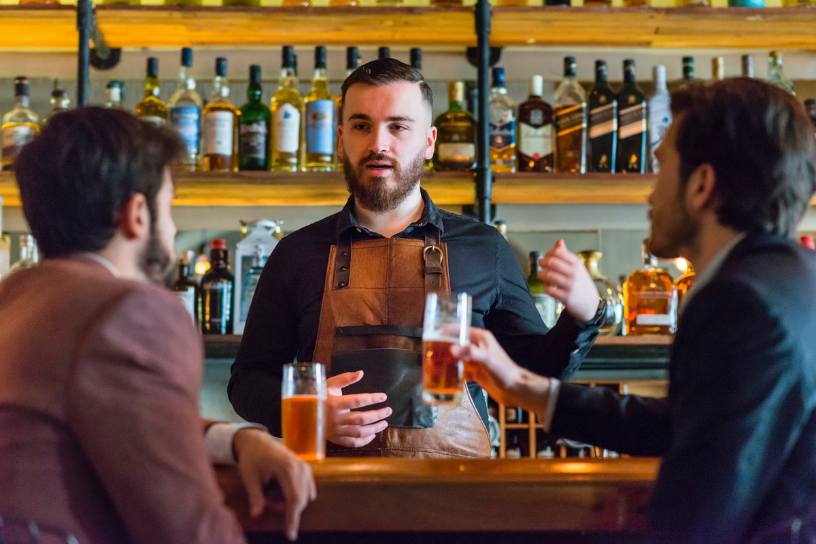 TIPS Training
100% Online – Coming Soon Enroll Anytime
This is a 5-hour program designed for servers at restaurants, bars, hotels, in-store tastings, or other establishments where alcohol is consumed on the premises. Employees learn strategies that ensure responsible alcohol service, promote professionalism, and enhance customer service skills. Upon completion of the course, the student will be a TIPS-certified alcohol server. TIPS On-Premises Responsible Alcohol Server Certification is valid for three years.
---
Healthcare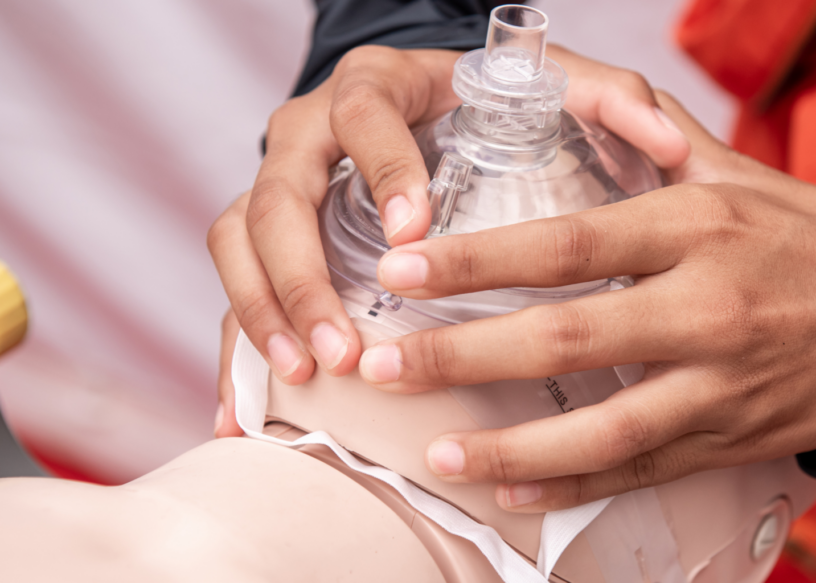 Basic Life Support
December 11 or December 14, 2023, 4:00 PM – 8:00 PM
This course is designed to provide a wide variety of healthcare professionals with the skills to keep people alive until they can be brought to a hospital or treated with more advanced lifesaving measures. This four-hour course covers adult and pediatric CPR, use of the bag-valve mask, airway obstruction, automated external defibrillation (with child AED update), stroke and cardiac arrest and other special resuscitation situations.
All instructional materials will be provided upon arrival and are included in the cost of the course.
The successful completion of a certification exam in this training results in a credential being awarded and is subject to recertification, based on specific industry standards. Recertification is the responsibility of the participant to ensure it is completed prior to the credential's expiration date.
The American Heart Association strongly promotes knowledge and proficiency in all AHA courses and has developed instructional materials for this purpose. Use of these materials in an educational course does not represent course sponsorship by the AHA. Any fees charged for such a course, except for a portion of fees needed for AHA course materials, do not represent income to the AHA.
Behavioral Health Professional
Contact our Office for 50% funding of 3 credit class
This program consists of 12 online models by Woodfords Family Services, live online instruction and assessments, one in-person session, plus adult and pediatric first aid and CPR certification.
Individuals holding the Behavioral Health Professional (BHP) certification can work in schools or home/community settings. The required 2 live day Zoom sessions will be announced prior to registration.
First Aid for BHP is included in this course.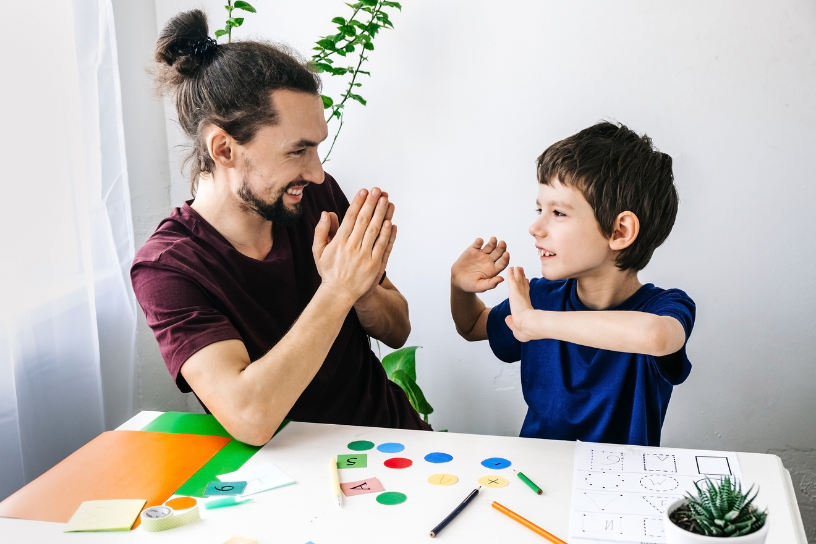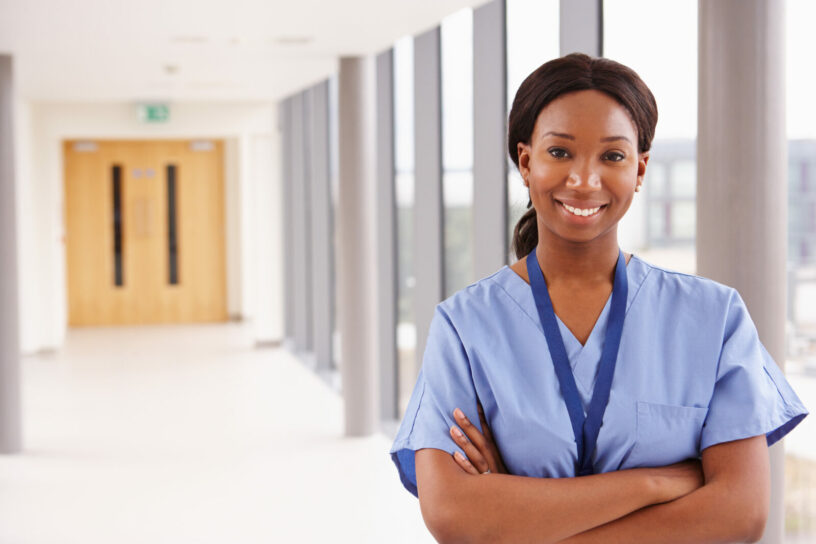 Certified Nursing Assistant
In Collaboration with Region #9 Adult Education
The 130-hour Certified Nursing Assistant (CNA) Program consists of 70 hours of classroom time, 20 hours of lab time and 40 hours of clinical work. Students learn introductory concepts of nursing care, including areas such as anatomy, nutritional care, medication care and disease management. We hope to offer the next cohort of this course will be offered at Region 9 Adult Education in summer 2023.
Certified Pharmacy Technician
Coming Soon Enroll Anytime
12-month course • 400 hours of online training
Prepare for the Pharmacy Technician Certification Exam (PTCE). Interpreting physician orders, techniques for preparing and stocking medications, and pharmaceutical calculations are all covered.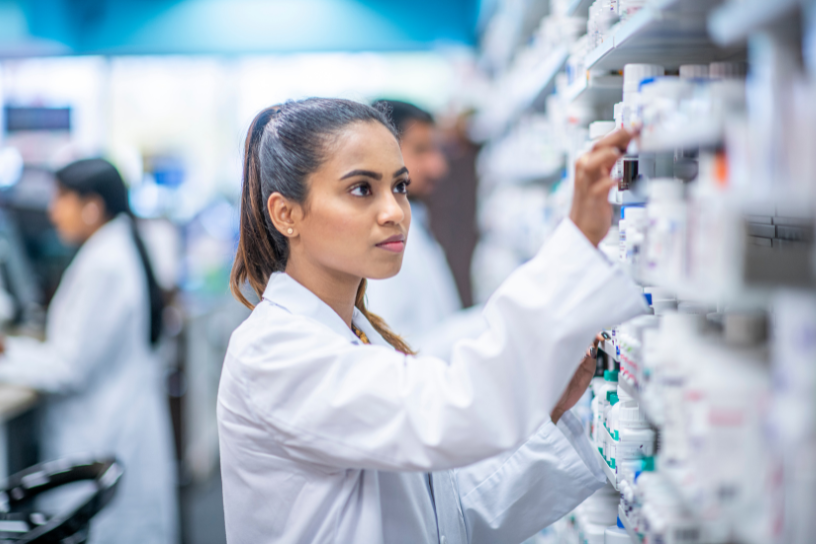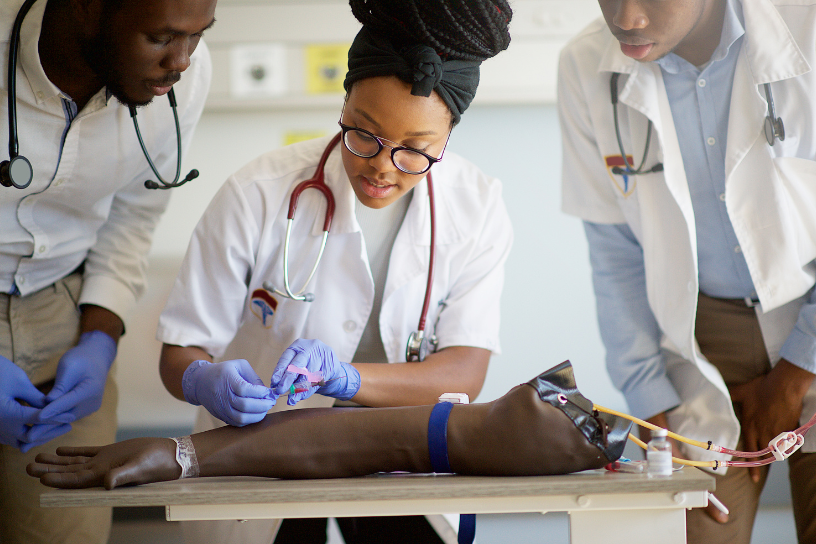 Introduction to Phlebotomy
October – December 2023, Tuesday & Thursday evenings 4:00-8:00pm
Students enrolled in this Phlebotomy course will learn both theory and practical skills. Theory topics will include working in healthcare, health and safety, troubleshooting difficult draws and working with all demographics from neonatal to geriatric patients. Coursework includes selecting and preparing the skin puncture site, collecting specimens, adhering to the proper health and safety guidelines, patient/technician relationship, and proper record keeping of laboratory tests. Learners will be able to sit for the National Healthcareer Association's Phlebotomy Technician certification exam because the course includes the hands-on live stick component. Upon completion, students may qualify for employment in hospitals, clinics, physicians' offices, and other healthcare settings.
---
Trades
EPA 608 Refrigerant Certificate Training
Friday, August 4, 2023
1:00 – 7:00 PM via Zoom
3-hour course followed by a 3-hour testing session
The EPA (Environmental Protection Agency) 608 Refrigerant Certification for Small Appliances is instructor-led online. It is designed to prepare technicians for the EPA 608 certification exam which includes:
Core Certification (general knowledge of refrigerants)
Type 1 (repair and service of small appliances using refrigerant) Type 2 (high-pressure refrigerant i.e., Ductless Mini Split Heat Pumps and/or Type 3 (Universal License)
This course is not intended to be a formal refrigeration training course. Technicians who take this course should be familiar with basic vapor-compression refrigeration cycles and common service equipment and procedures.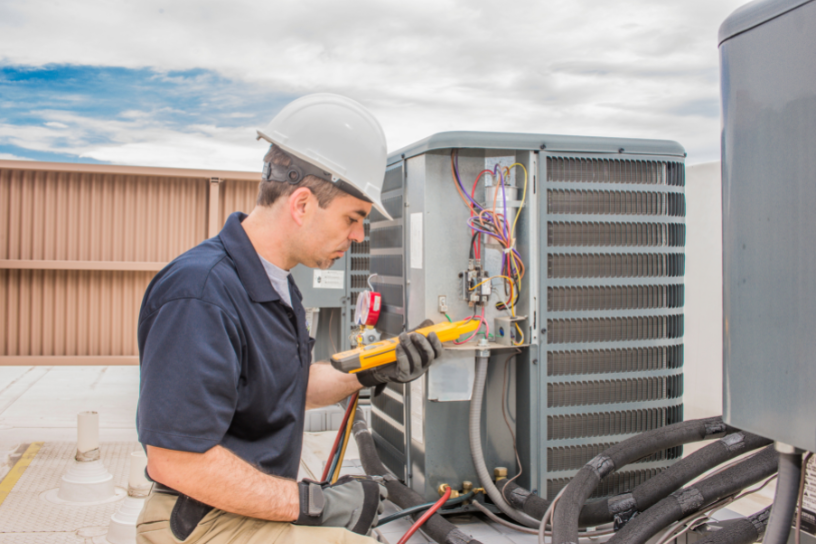 Heat Pump Installer
December 18 – December 22, 2023 1 week 8:00am to 4:30 pm Monday to Friday
This 40-hour course covers how to professionally install heat pump indoor units, outdoor units, and line sets. Upon completion of this course, and the separately offered EPA Section 608 Refrigerant Handling course, the student will qualify to work for Maine contractors installing heat pumps statewide. CMCC is an Efficiency Maine Registered Trainer for Heat Pump Installer Training.
High Pressure Boiler Operator
November 14, 2023 – February 27, 2024 – Auburn, CMCC
or October 2, 2023 – January 15, 2024 – ND Paper in Rumford (filled)
This course offers a practical approach, knowledge, and techniques to power plant operation and is designed to prepare the student to sit for the Maine licensing exam. Upon completion of this course and the required in-service experience, the student can take the licensing exam at Central Maine Community College.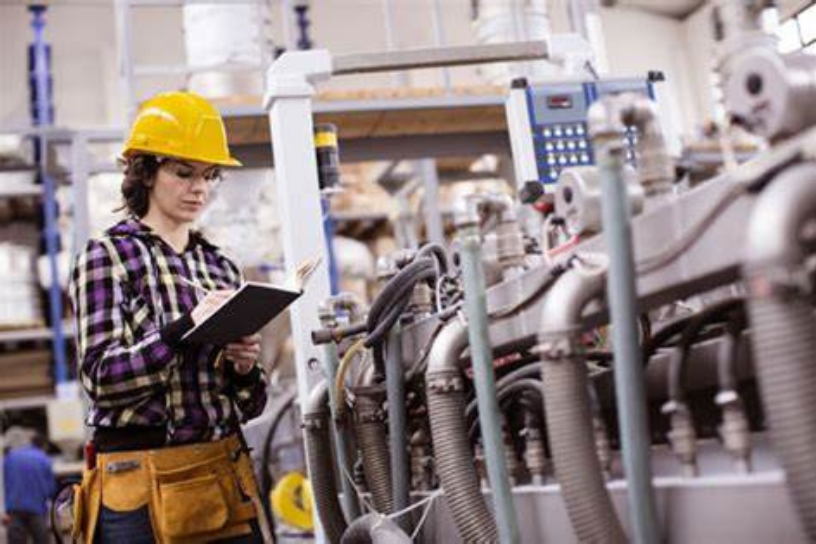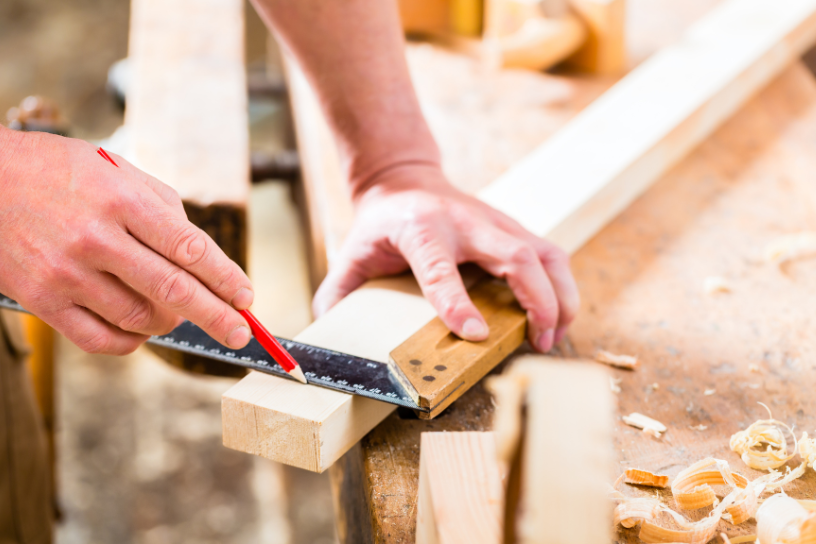 National Center for Construction Education and Research (NCCER) Core and Construction Craft Laborer
Coming January 2024
Modules include: Build Your Future in Construction, Basic Safety, Introduction to Construction Math, Hand Tools, Power Tools, Construction Drawings, and Basic Rigging, along with Basic Communication, Basic Employability Skills, and Introduction to Material Handling.
National Center for Construction Education and Research (NCCER) General Carpentry
Coming Fall 2023
This curriculum includes stair layout, building envelope, building materials and fasteners, construction plans and documents, floor systems, orientation to carpentry, principals of site building and layout, roof framing, and wall systems.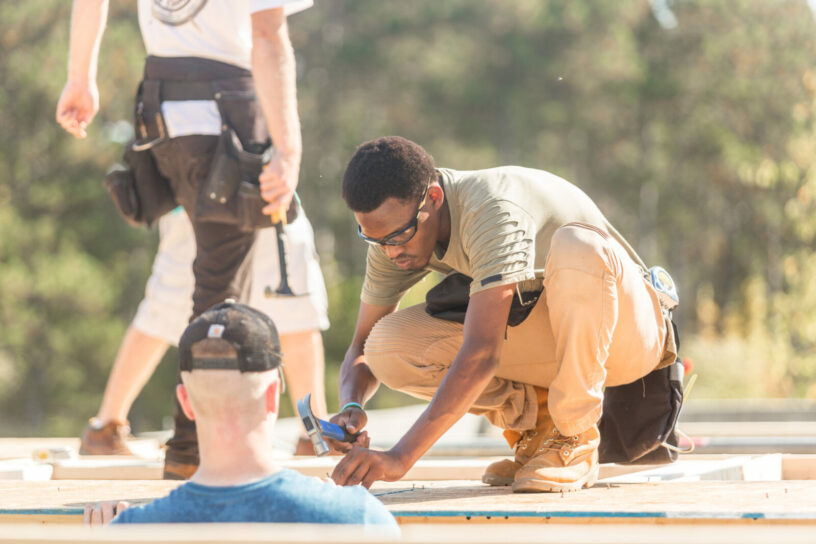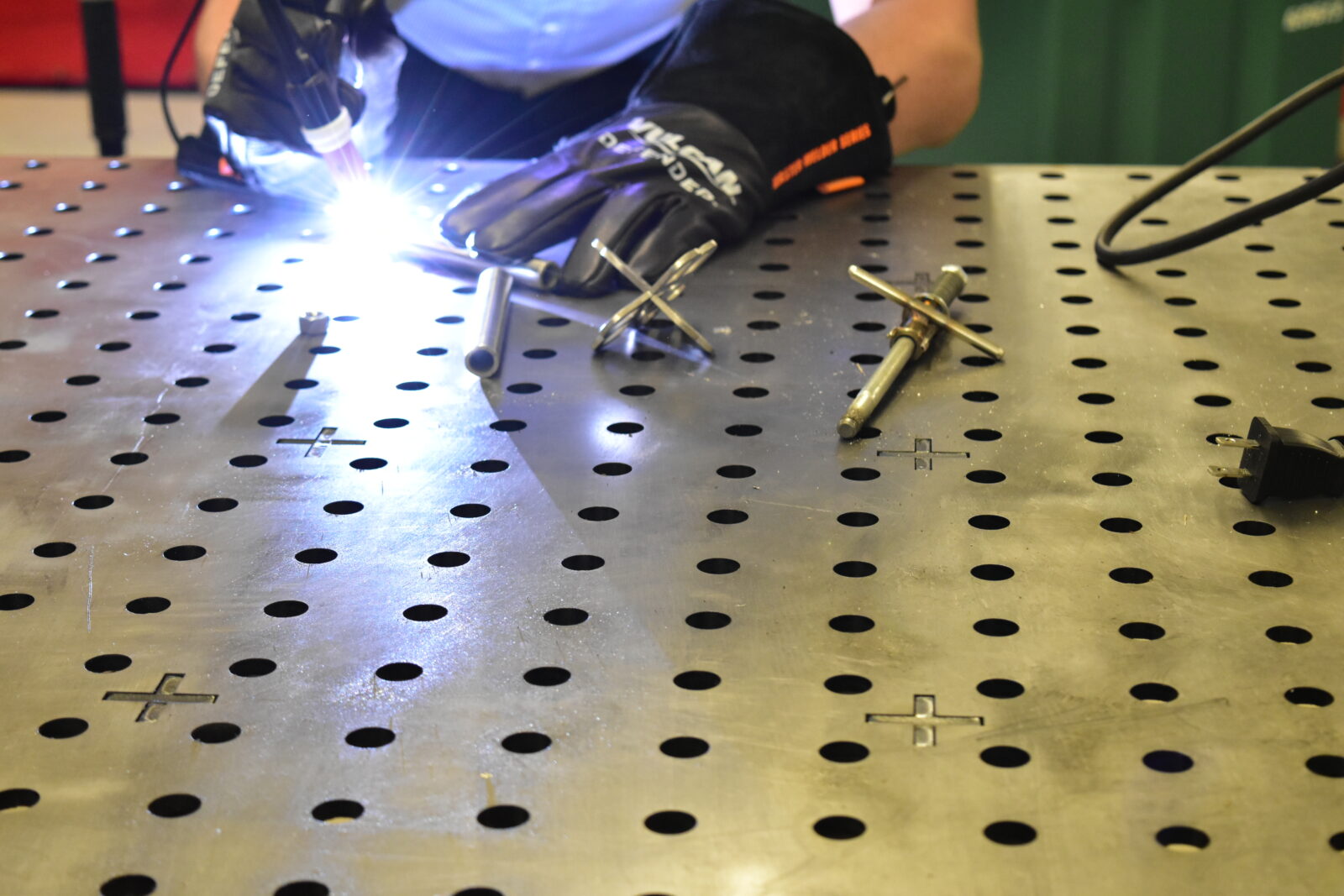 Welding
New sessions begin every 5 weeks
UPCOMING SESSIONS:
November 2023 – December 2023 – Monday – Friday
Monday – Friday • 4-week sessions • 40 hours per week • 160 total hours
Learn a new trade! This high-demand field includes jobs in the aerospace, automotive, manufacturing, agriculture and construction industries, and the rapidly growing renewable energy sector. The course covers a variety of welding techniques, including MIG & TIG welding, industry-standard weld joints, print reading, basic metallurgy, sheet metal forming, tube welding, and grinding & polishing.
Online Professional Development
Fitting professional development into your busy schedule can be tough. This is why we offer both on-campus and 100% online options through our online partners.

Fundamentals
Ed2Go offers a wide range of highly interactive courses. Most courses are $119 and while they are 100% online they do have specific start dates. With Ed2Go you have six weeks to access material and complete the course. All the courses are led by expert instructors, many of whom are nationally known authors.

Career Training Programs
Ed2Go also offers a variety of career and technical programs, with many that lead to professional certification, adding value to your resume.
Online courses and career training programs prepare you for a new career or help you advance within your current occupation.

MindEdge offers online, self-paced professional development courses and certificates in Leadership, Data Analytics, Creativity & Innovation, and Emerging Technologies. These courses are a great way to earn Continuing Education Units (CEUs) or Professional Development Units (PDUs), to earn or maintain professional certifications.